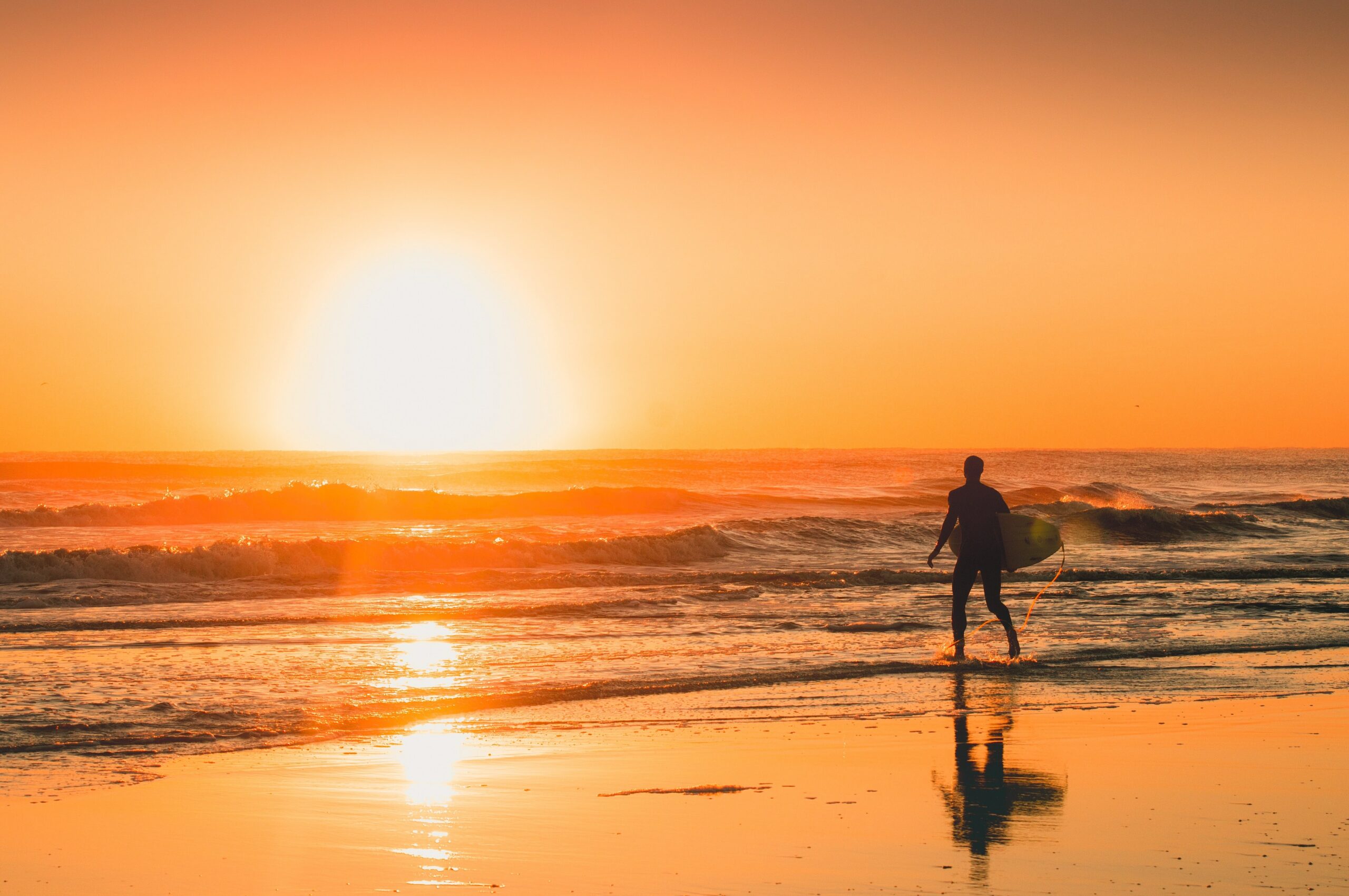 Our website address is: https://floomcreative.co.uk
1.0 OUR BELIEFS WHEN IT COMES TO USER PRIVACY AND DATA PROTECTION 
    User privacy and data protection are human rights
    We have a duty of care to the people within our data
    Data is a liability, it should only be collected and processed when absolutely necessary
    We can't stand spam
2.0 RELEVANT LEGISLATION
Along with our business and internal computer systems, this website is designed to comply with the following national and international legislation with regard to data protection and user privacy:
This site's compliance with the above legislation, all of which are stringent in nature, means that this site is likely compliant with the data protection and user privacy legislation set out by many other countries and territories as well. If you are unsure about whether this site is compliant with your own country of residence's specific data protection and user privacy legislation, you should contact our Data Protection Officer (details of whom can be found in section 9.0) for clarification.
3.0 PERSONAL INFORMATION THAT THIS WEBSITE COLLECTS AND WHY WE COLLECT IT
This website collects and uses personal information for the following reasons:
3.1 Site visitation tracking
Like most websites, this site uses Google Analytics (GA) to track user interaction. We use this data to determine the number of people using our site, to better understand how they find and use our web pages and to see their journey through the website.
Although GA records data such as your geographical location, device, internet browser and operating system, none of this information personally identifies you to us. GA also records your computer's IP address which could be used to personally identify you but Google does not grant us access to this. We consider Google to be a third party data processor (see section 6.0 below).
Google Analytics makes use of cookies, details of which can be found on Google's Developer Guides.
Disabling cookies on your internet browser will stop GA from tracking any part of your visit to pages within this website.
In addition to Google Analytics, this website may collect* information (held in the public domain) attributed to the IP address of the computer or device that is being used to access it. The information is supplied to us fromWhoisvisiting.com. Whoisvisiting.com is a service offered by Whoisdata Limited. The Whoisvisiting system does not use your IP address to identify you, the individual, in any way. No cookies are used by the Whoisvisiting system.
* The Whoisvisiting system will only look up information when a static IP address is being used. Differences between a static and dynamic IP address. More information about how Whoisvisiting uses IP addresses.
3.2 Website forms
Should you choose to submit a form on our website, such as a Contact Us form, the data you've submitted, including your name, telephone number and email address where applicable, will be collated into an email and sent to us over the Simple Mail Transfer Protocol (SMTP). In addition, a record of your submission will be stored on our website's database, which is only accessible by authorised members of the My Fitness Advisor Team and is maintained by our third party data processor, Fast Host. For more information about Fasthost, please visit their privacy policy here.
3.3 Email links
In various areas of this website there is the option to click to email or click to call. In both of these cases, upon clicking a link, our website will not record or store any of the information you subsequently submit. These links will prompt your device to launch either the default call or email app in use.
Emails sent and received by us use Simple Mail Transfer Protocol (SMTP), this service is provided to us by one of our third party data processors, Microsoft, on their Office 365 platform. For more information about Microsoft as a data processor, see section 6.0.
Our SMTP servers are protected by TLS (sometimes known as SSL) meaning that the email content is encrypted using SHA-2, 256-bit cryptography before being sent across the internet. The email content is then decrypted by our local computers and devices.
3.4 Comments
When visitors leave comments on the site we collect the data shown in the comments form, and also the visitor's IP address and browser user agent string to help spam detection.
An anonymized string created from your email address (also called a hash) may be provided to the Gravatar service to see if you are using it. The Gravatar service privacy policy is available here: https://automattic.com/privacy/. After approval of your comment, your profile picture is visible to the public in the context of your comment.
3.5 Media
If you upload images to the website, you should avoid uploading images with embedded location data (EXIF GPS) included. Visitors to the website can download and extract any location data from images on the website.
3.6 Cookies
If you leave a comment on our site you may opt-in to saving your name, email address and website in cookies. These are for your convenience so that you do not have to fill in your details again when you leave another comment. These cookies will last for one year.
If you visit our login page, we will set a temporary cookie to determine if your browser accepts cookies. This cookie contains no personal data and is discarded when you close your browser.
When you log in, we will also set up several cookies to save your login information and your screen display choices. Login cookies last for two days, and screen options cookies last for a year. If you select "Remember Me", your login will persist for two weeks. If you log out of your account, the login cookies will be removed.
If you edit or publish an article, an additional cookie will be saved in your browser. This cookie includes no personal data and simply indicates the post ID of the article you just edited. It expires after 1 day.
4.0 HOW WE STORE YOUR PERSONAL INFORMATION
As detailed in section 3.2, if you submit a form on the website, some personal information may be stored within My Fitness Advisors database but only if relevant. This is the only occasion where personal data will be stored on this website.
This data is currently stored in an identifiable fashion; a limitation of the content management system that this website is built on (Fasthosts). However, whilst identifiable, the information is only accessible to those with the necessary system privileges.
If you leave a comment, the comment and its metadata are retained indefinitely. This is so we can recognize and approve any follow-up comments automatically instead of holding them in a moderation queue.
For users that register on our website (if any), we also store the personal information they provide in their user profile. All users can see, edit, or delete their personal information at any time (except they cannot change their username). Website administrators can also see and edit that information.
Our future aim is to have our database fully encrypted to further secure the information.
5.0 Your Rights over this data
If you have an account on this site, or have left comments, you can request to receive an exported file of the personal data we hold about you, including any data you have provided to us. You can also request that we erase any personal data we hold about you.
This does not include any data we are obliged to keep for administrative, legal, or security purposes.
6.0 ABOUT THIS WEBSITE'S SERVER
This website is hosted by Kinsta, one of our third party data processors.
Full details of Fasthost hosting can be found here.
All traffic (transferral of files) between this website and your browser is encrypted and delivered over HTTPS.
7.0 OUR THIRD PARTY DATA PROCESSORS
We use a number of third parties to process personal data on our behalf. These third parties have been carefully chosen and all of them comply with the legislation set out in section 2.0.
8.0 DATA BREACHES
We will report any unlawful data breach of this website's database, or the database(s) of any of our third party data processors, to any and all relevant persons and authorities within 72 hours of the breach if it is apparent that personal data stored in an identifiable manner has been stolen.
9.0 DATA CONTROLLER
The data controller of this website is: Floom Creative
Whose registered office is:
266 Christchurch Road
bh243as
10.0 DATA MANAGER
Mr Harvey Platt
Telephone: 07590848895
Email: harveyplatt@floomcreative.co.uk
11.0 CHANGES TO OUR PRIVACY POLICY
This privacy policy may change from time to time in line with legislation or industry developments. We will not explicitly inform our clients or website users of these changes. Instead, we recommend that you check this page occasionally for any policy changes. Specific policy changes and updates are mentioned in the Change Log below.
12.0 What WooCommerce Collect and store
While you visit our site, we'll track:
Products you've viewed: we'll use this to, for example, show you products you've recently viewed
Location, IP address and browser type: we'll use this for purposes like estimating taxes and shipping
Shipping address: we'll ask you to enter this so we can, for instance, estimate shipping before you place an order, and send you the order!
We'll also use cookies to keep track of cart contents while you're browsing our site.
Note: you may want to further detail your cookie policy, and link to that section from here.
When you purchase from us, we'll ask you to provide information including your name, billing address, shipping address, email address, phone number, credit card/payment details and optional account information like username and password. We'll use this information for purposes, such as, to:
Send you information about your account and order
Respond to your requests, including refunds and complaints
Process payments and prevent fraud
Set up your account for our store
Comply with any legal obligations we have, such as calculating taxes
Improve our store offerings
Send you marketing messages, if you choose to receive them
If you create an account, we will store your name, address, email and phone number, which will be used to populate the checkout for future orders.
We generally store information about you for as long as we need the information for the purposes for which we collect and use it, and we are not legally required to continue to keep it. For example, we will store order information for 10 years for tax and accounting purposes. This includes your name, email address and billing and shipping addresses.
We will also store comments or reviews, if you choose to leave them.
13.0 Payments
We may provide paid products and/or services within the Service. In that case, we use third-party services for payment processing (e.g. payment processors).
We will not store or collect your payment card details. That information is provided directly to our third-party payment processors whose use of your personal information is governed by their Privacy Policy. These payment processors adhere to the standards set by PCI-DSS as managed by the PCI Security Standards Council, which is a joint effort of brands like Visa, Mastercard, American Express and Discover. PCI-DSS requirements help ensure the secure handling of payment information.
The payment processors we work with are:
Their Privacy Policy can be viewed at https://stripe.com/us/privacy
14.0 Links to Other Sites
Our Service may contain links to other sites that are not operated by us. If you click on a third party link, you will be directed to that third party's site. We strongly advise you to review the Privacy Policy of every site you visit.
We have no control over and assume no responsibility for the content, privacy policies or practices of any third party sites or services.
15.0 CHANGE LOG
2022